It was the happiest weekend visiting Vicksburg!!
Savannah, my roommate and little sister in my sorority has family in Vicksburg, so she came with me and we stayed with her precious grandad. We went to Whataburger (one of my favorite places EVER) for honey butter chicken biscuits when we got to town before starting our busy day!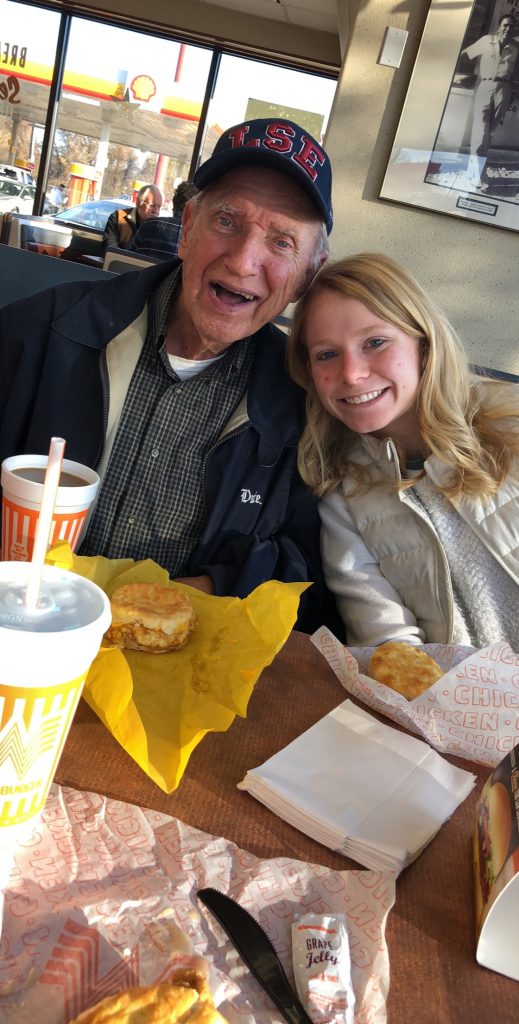 It was such a joy meeting with the Mayor George Flaggs Jr. and Alderman Monsour to discuss my platform, the pageant, and how we can serve Vicksburg together. I look forward to working with them more throughout my year!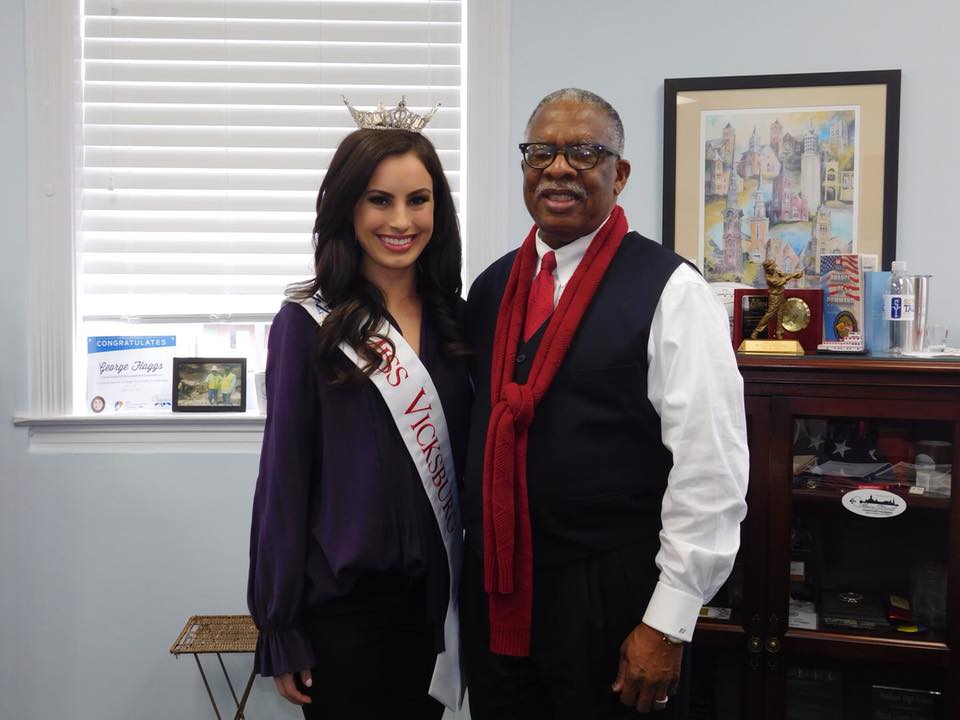 One of my Magnolia Princesses, Maddie Kay Snow, is a student at Bowmar Elementary, and I was invited to draw the winning ticket from the school's Christmas Raffle and join the top sellers for a Christmas cookie party. I also spoke to several classrooms about my platform, Guiding Youth to Financial Freedom. It was so fun!
Visiting the Chamber of Commerce was another highlight of the weekend. I was able to visit with Lois Vinson, the Account Manager, about what all the chamber does and how we can partner together this year.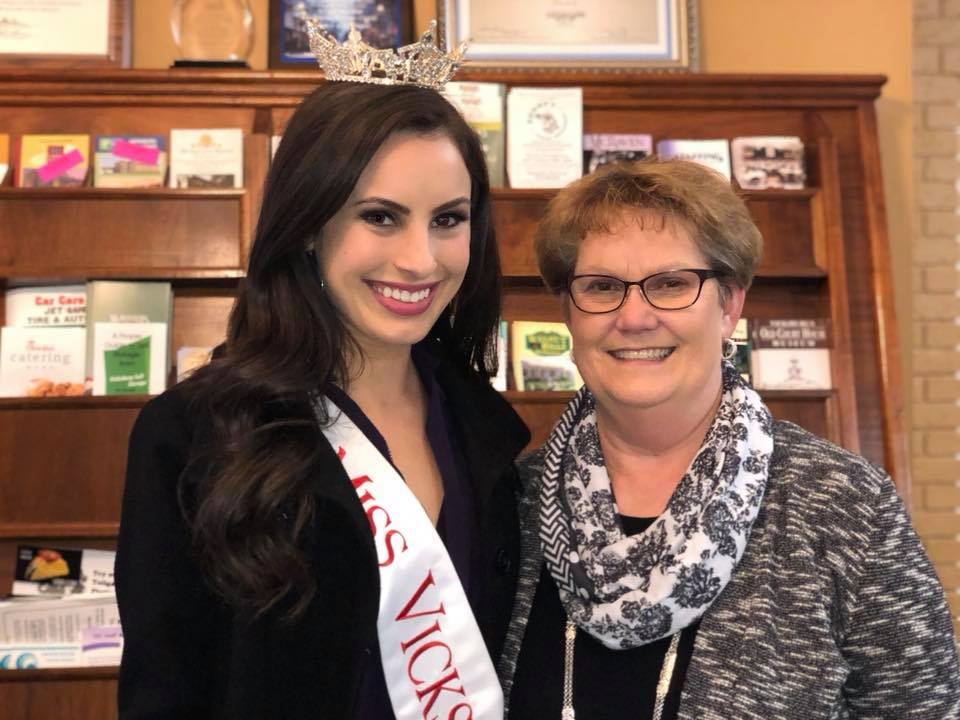 For my second day in town, my precious teen queen, Madison Smith, came to Vicksburg for a fun day! We were a part of the Saturday morning reading at Lorelei Books on Washington Street. I read a precious Curious George story about financial literacy!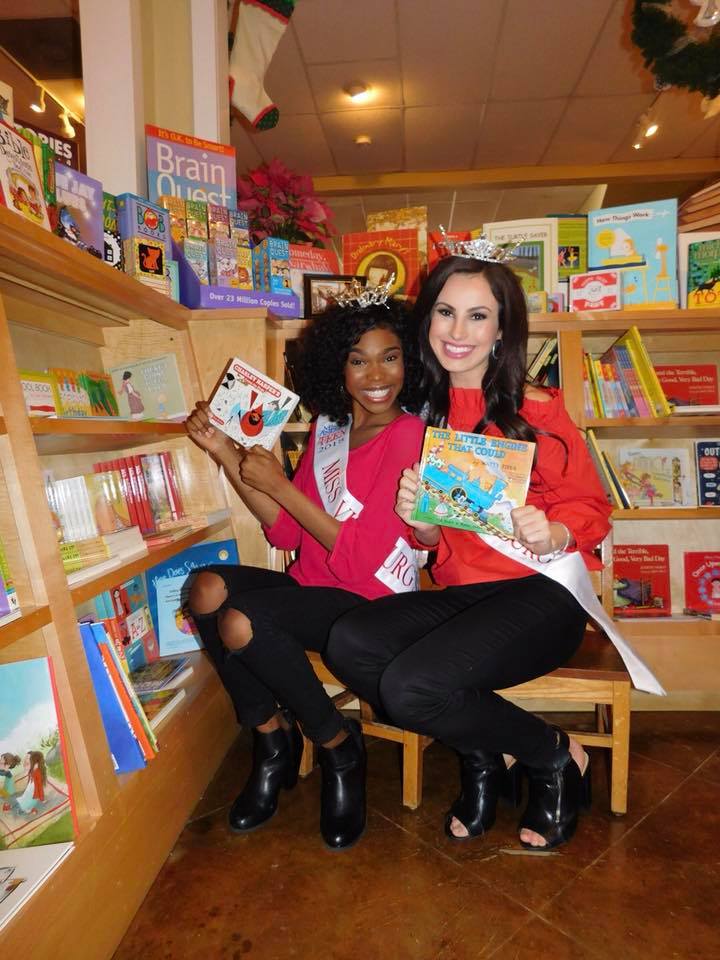 We were able to thank many of the Main Street businesses for their support of the pageant, and we wrapped up our time together touring the Coca Cola Museum. Fun fact: the first bottled Coca Cola was made in Vicksburg! We had a blast and enjoyed coke floats together.
Before leaving town, we ate at one of my favorite restaurants in town- 10 South! It's on the rooftop of a building downtown, and their food is incredible!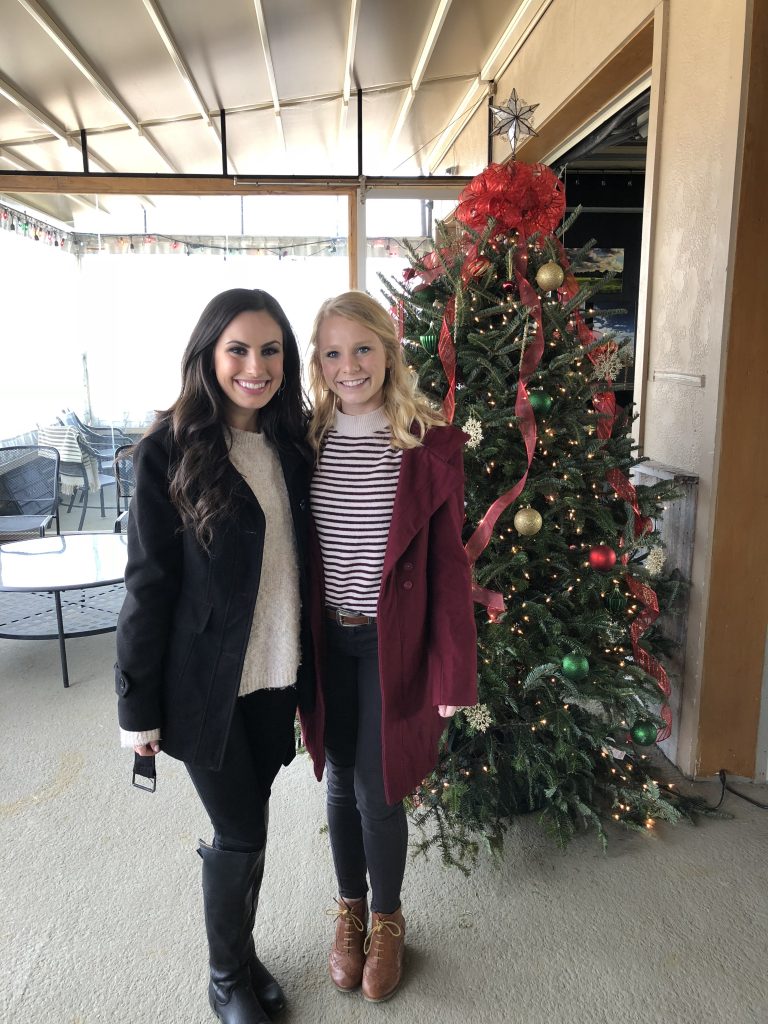 Check out the article below from The Vicksburg Post about my weekend in town! See you soon, Vicksburg!