A visit to the River City is always a good time! I have been overwhelmed with hospitality since I was crowned Miss Vicksburg in October, and this past week was no exception!
I spent my first day in town at the Vicksburg Catholic School! I started at St. Aloysius with the 7th grade theology classes. I was able to share my faith journey and how that tied in to my time in pageantry, the importance of finding strong Christian community, the growth and joy that comes from selflessly serving, and more information about the Miss Mississippi and Miss America Organizations. I had several former Magnolia Princesses in the classes; it is so cool hearing people's connection to the pageant when I am in town!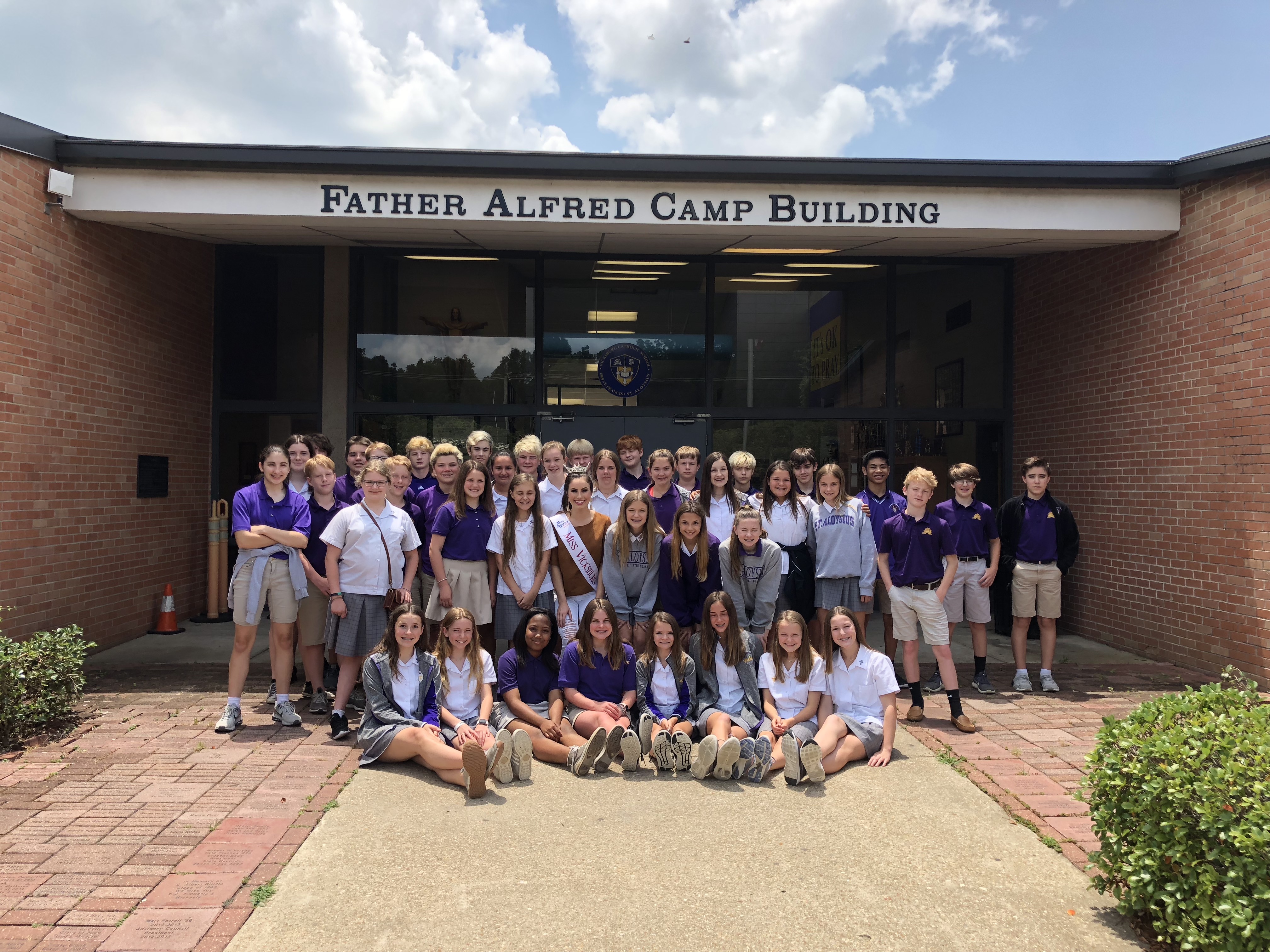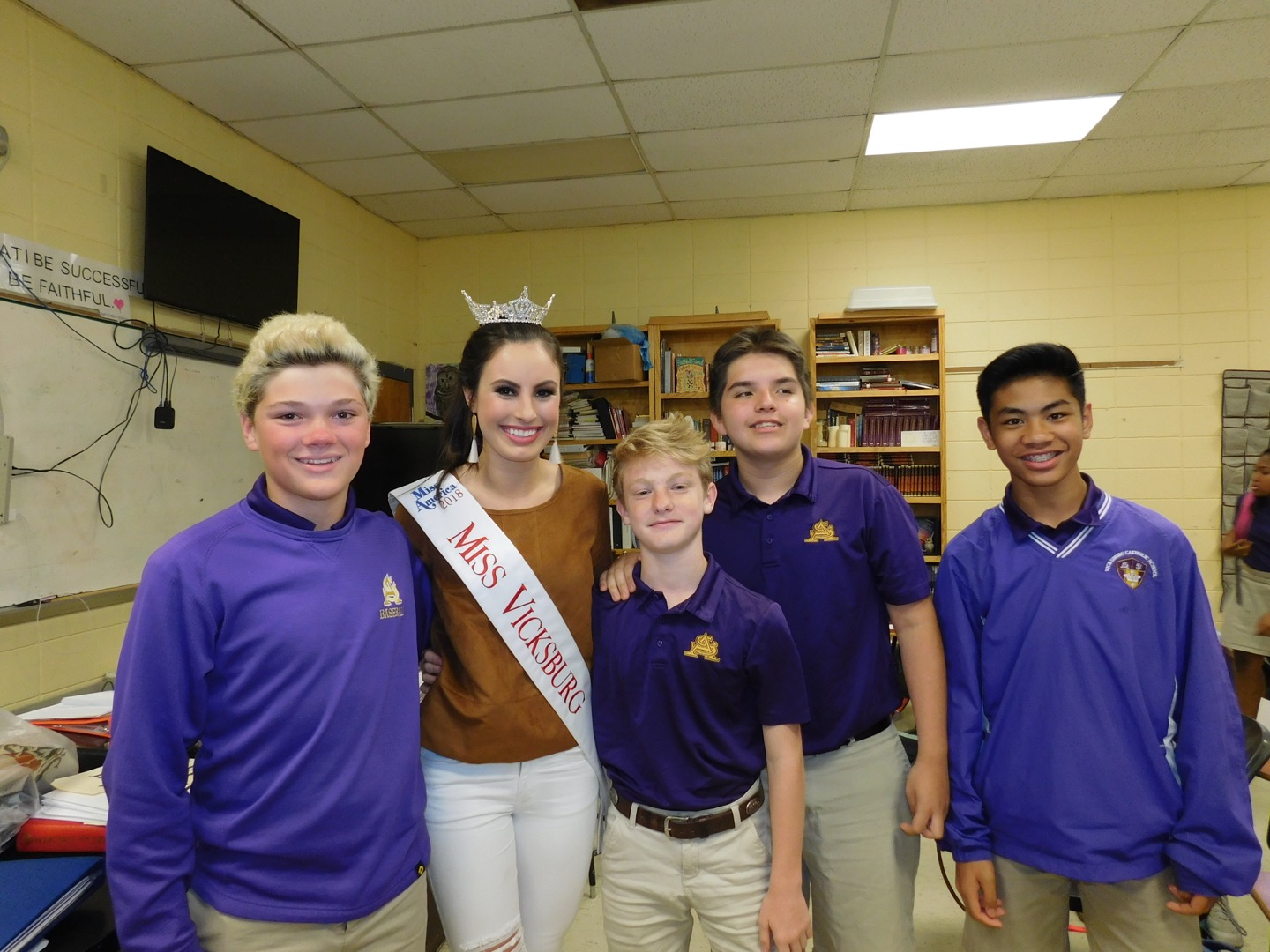 I then headed to St. Francis Xavier Elementary to read to the the Pre-K and Kindergarten classes. They were SO cute!! I think the Royal Wedding inspired them because they were truly convinced I was royalty! One of the students guessed that my talent was riding in a carriage, and another got into a bit of a debate with another classmate over whether I was a queen or princess. It was too funny! If you ever need a big smile on your face, just walk into a classroom of kiddos with a crown on 🙂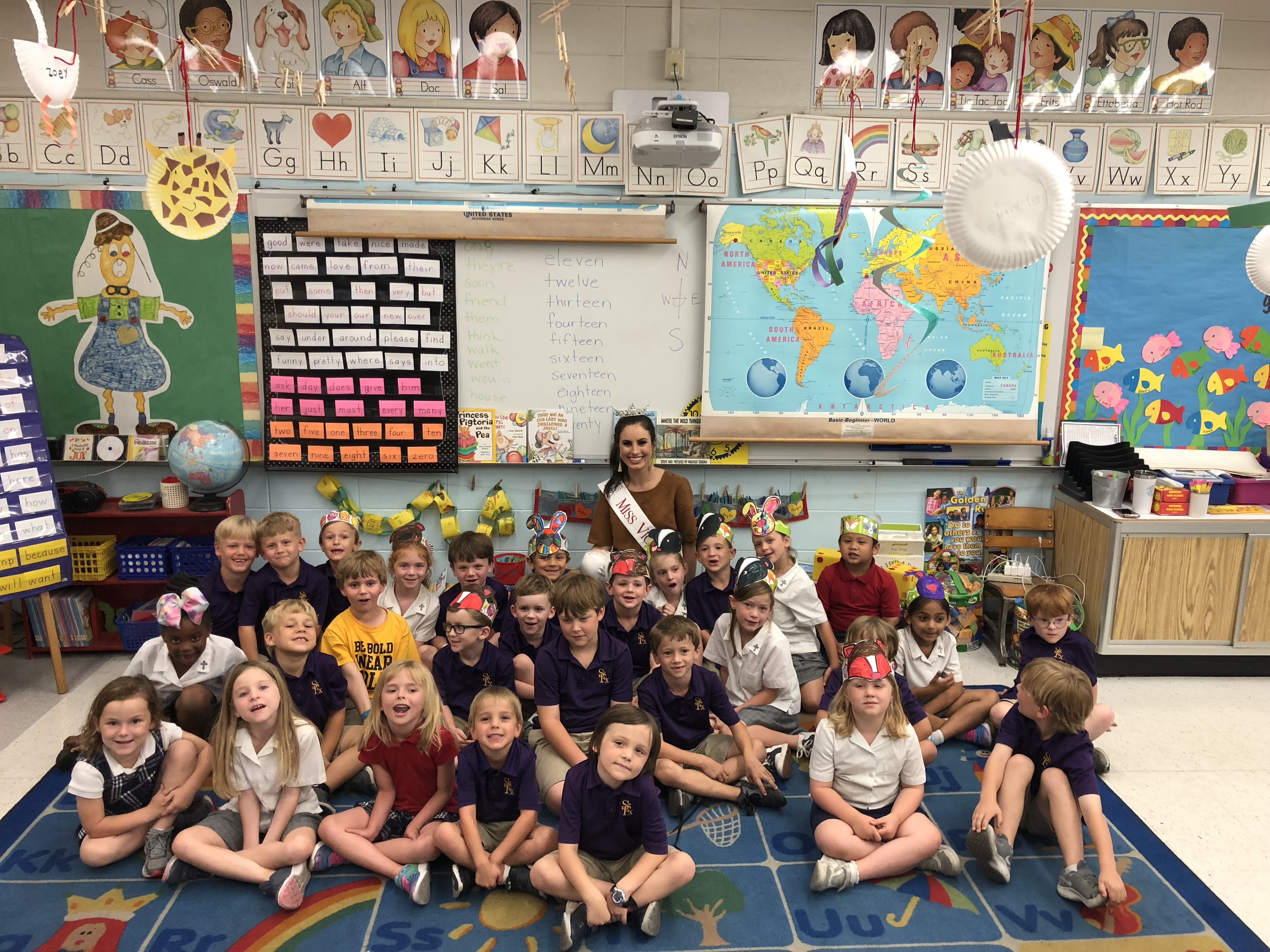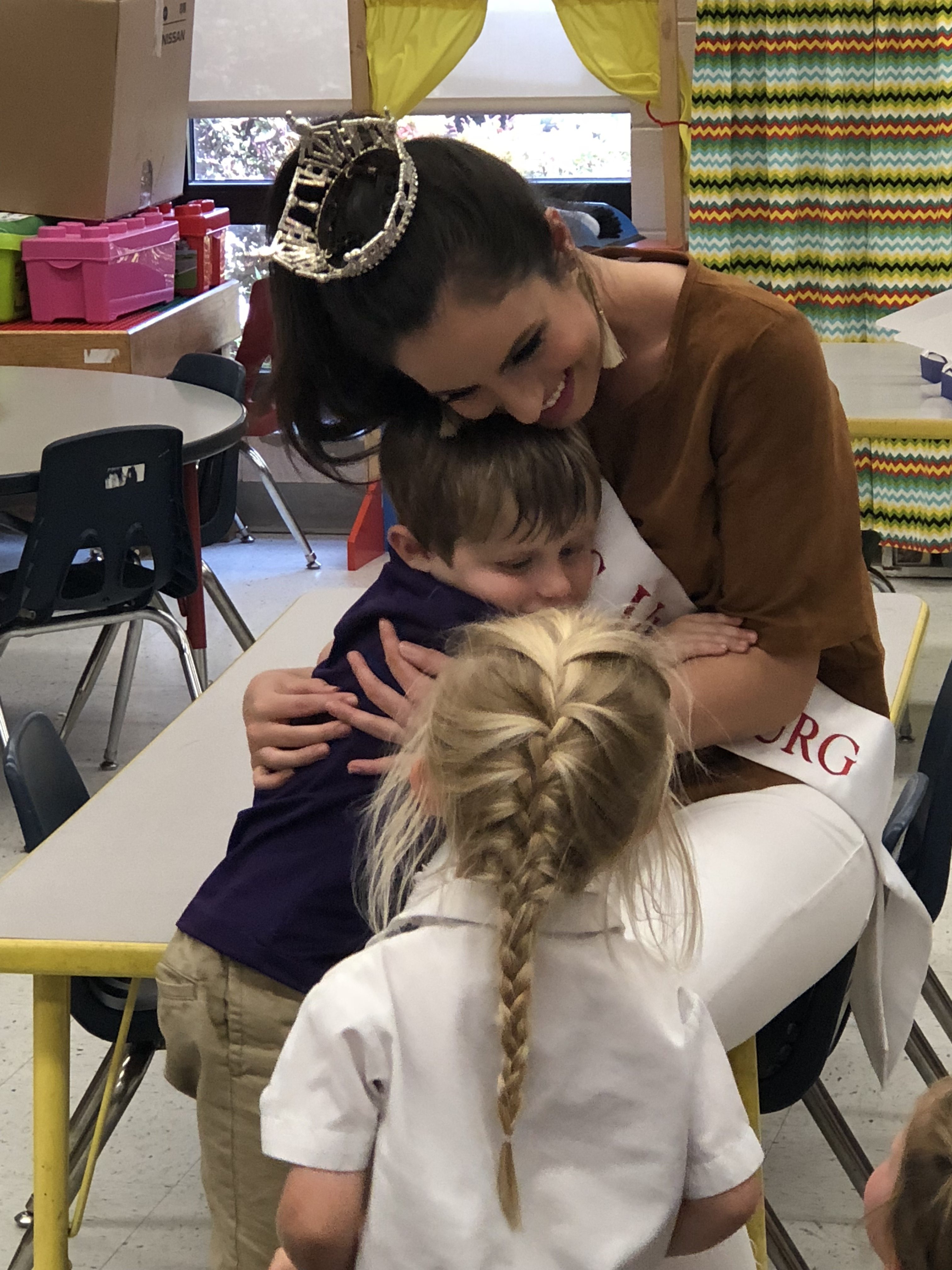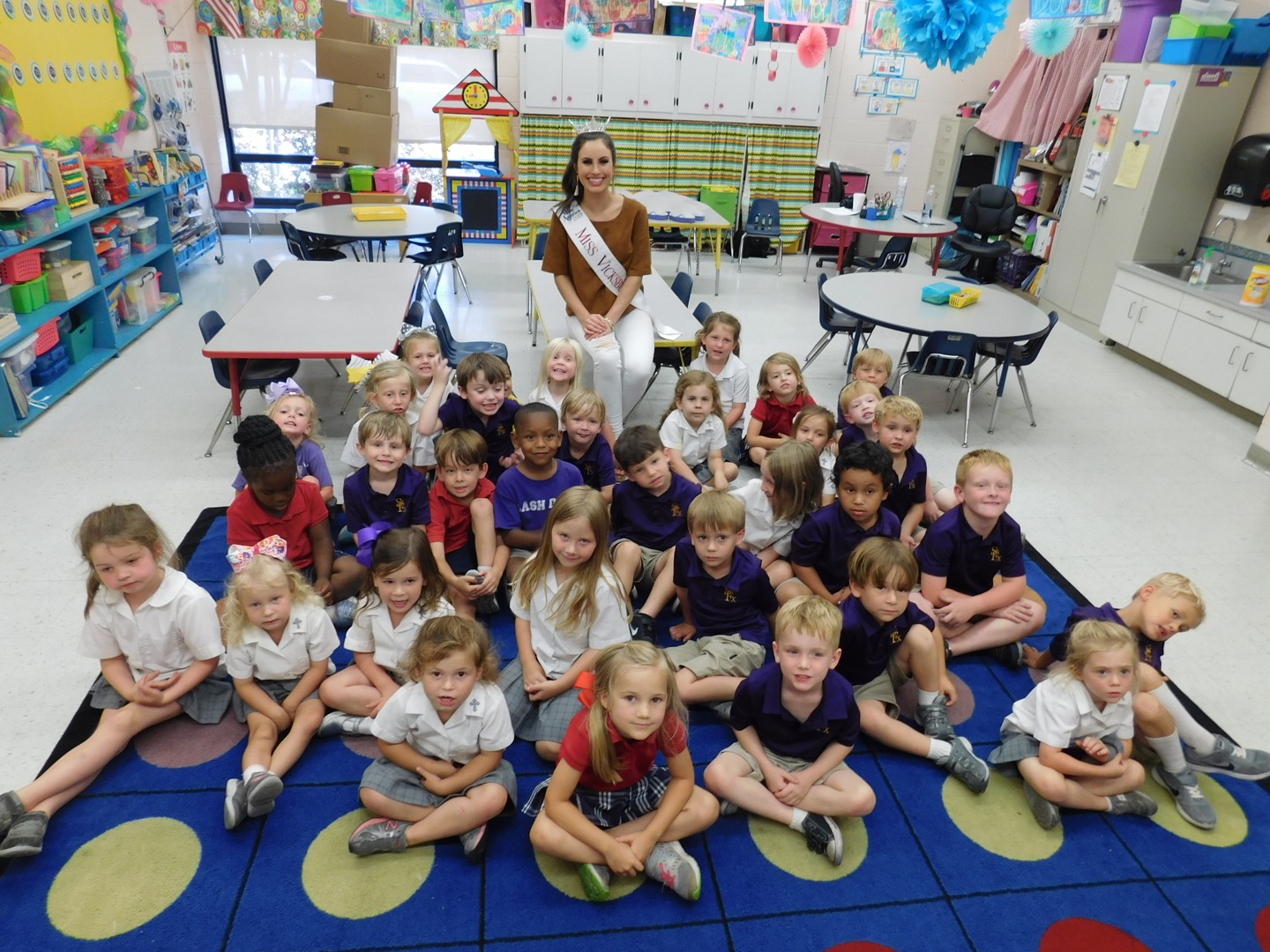 That evening I met with the high school GIRLZ Group to share about my transition to college, getting involved on campus and maintaining my faith when I wasn't with my family. I remember having so many questions before heading off for my freshman year about these topics, so this was a really rewarding opportunity for me to pass off some experiences and knowledge I have gained over the past 3 years.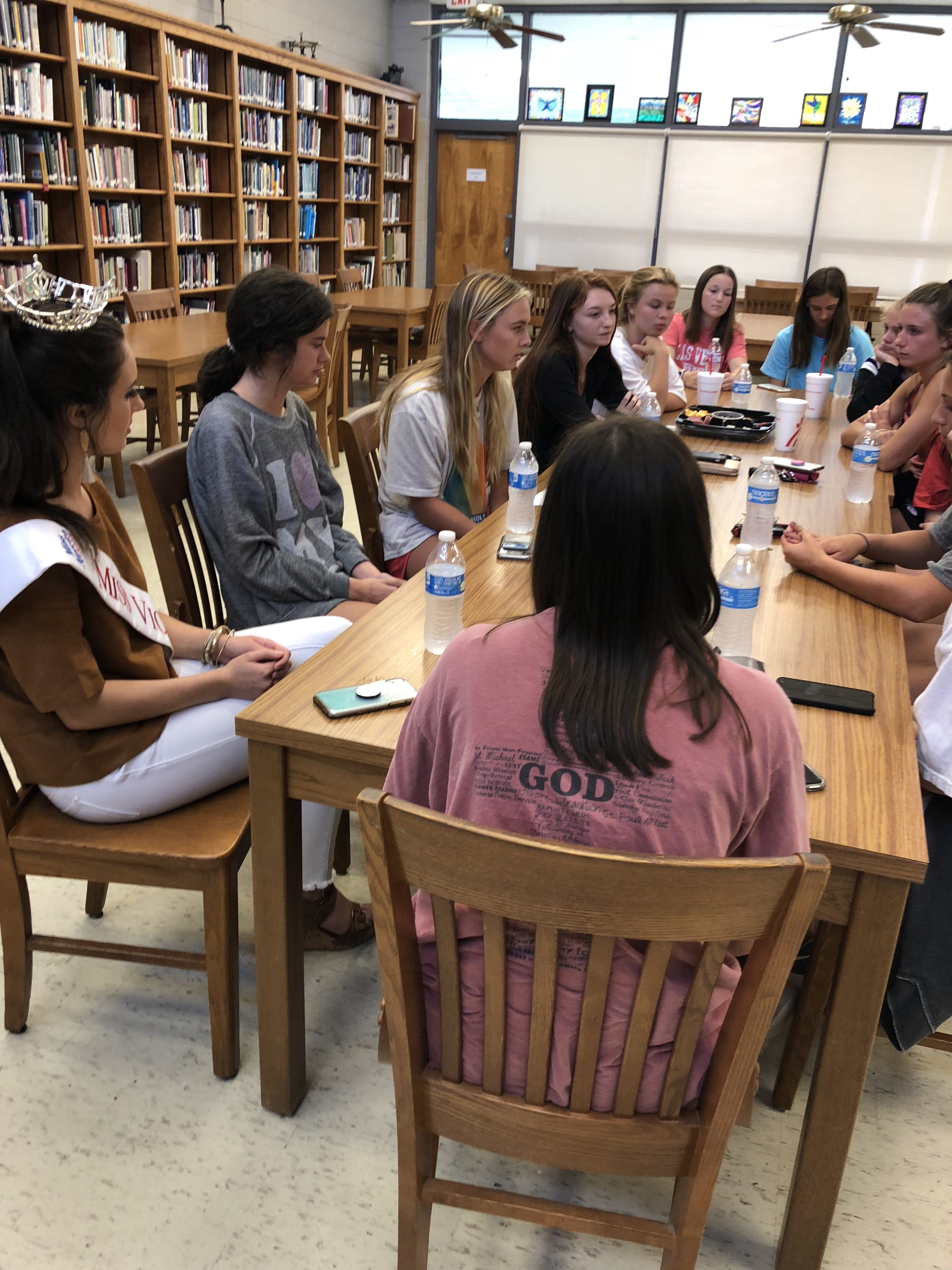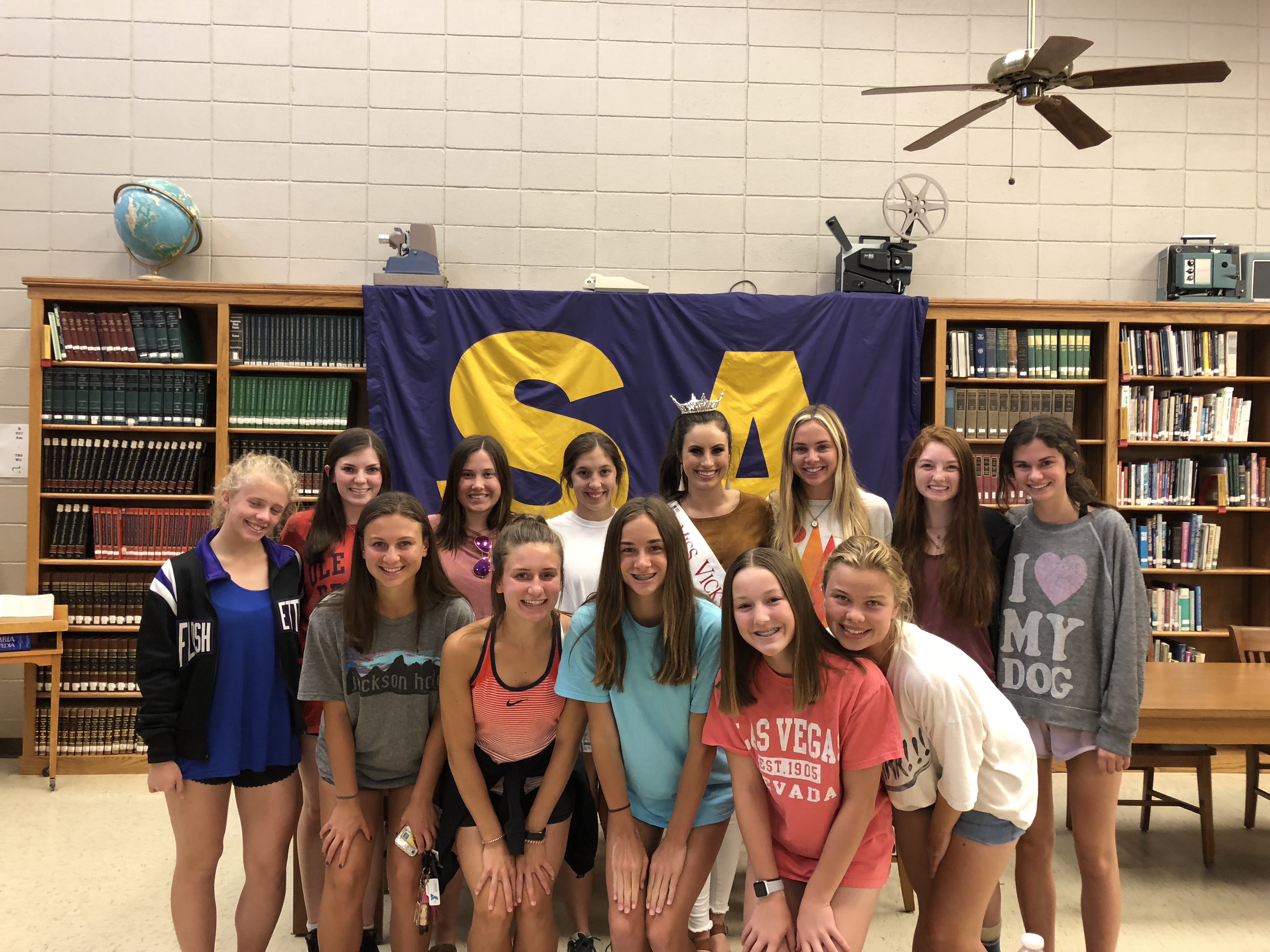 The Doiron family, my "Vicksburg host family," has been such a blessing to me! I met Anna Kate in the fall right after she pledged Tri Delt, a few weeks later I was crowned Miss Vicksburg, and we have been great friends ever since! She is actually moving into my apartment and living in my room I've had for the past two years, and we had no idea! It is such a crazy small world, and I am so thankful for this precious family for making sure I feel at home every time I am in town.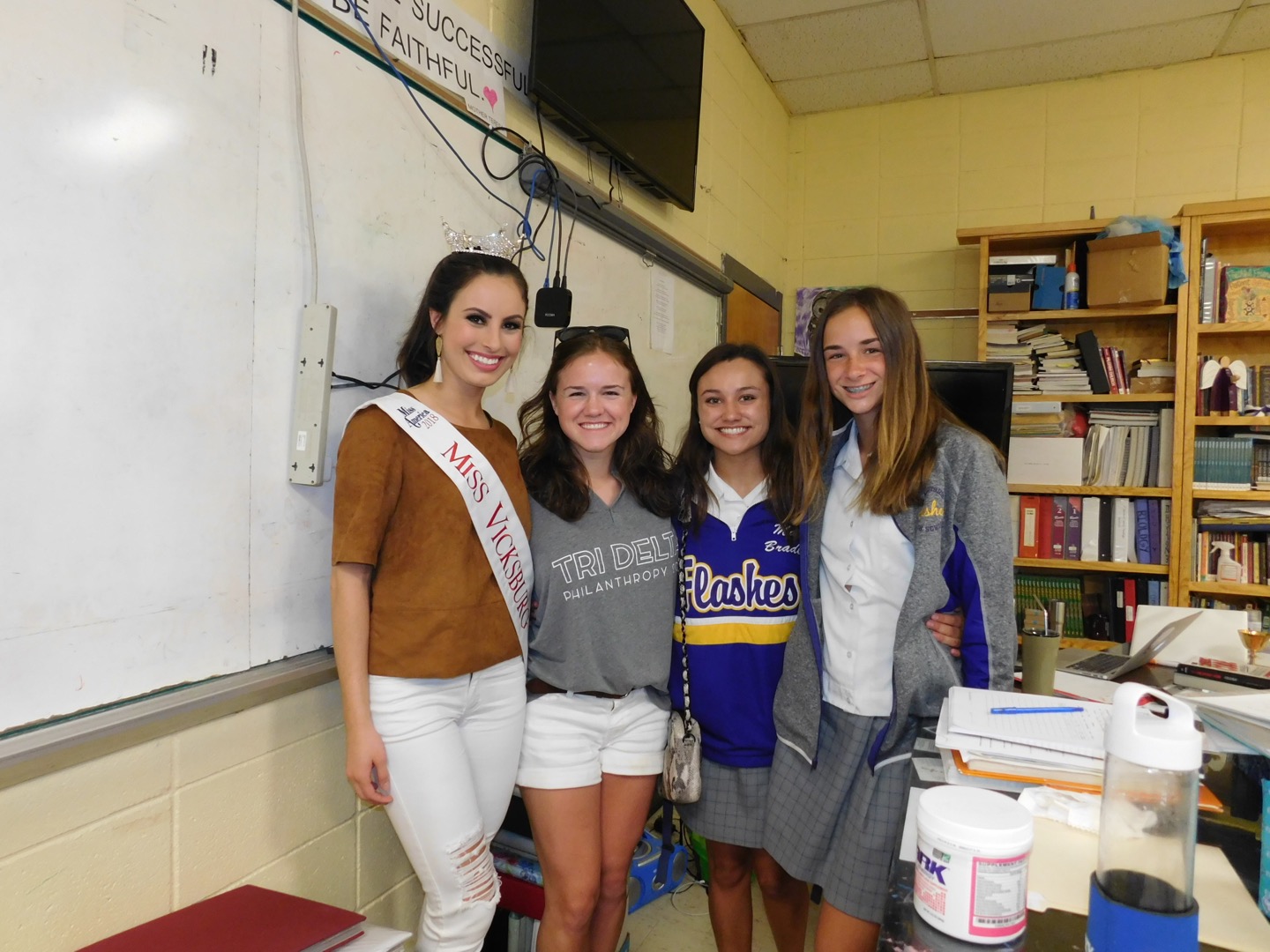 The next day I headed to Bovina Elementary to see one of my favorite people EVER! Malia, a Miracle Kid of Blair E Batson Children's Hospital, became one of my best pals at RebelTHON in February. Follow the link here to read more about that day. Sharing my platform with her entire school was so special, and I loved seeing her classmates get so excited about trying out some entrepreneurial money-making tasks this summer to learn how to save, spend, and give money they earn.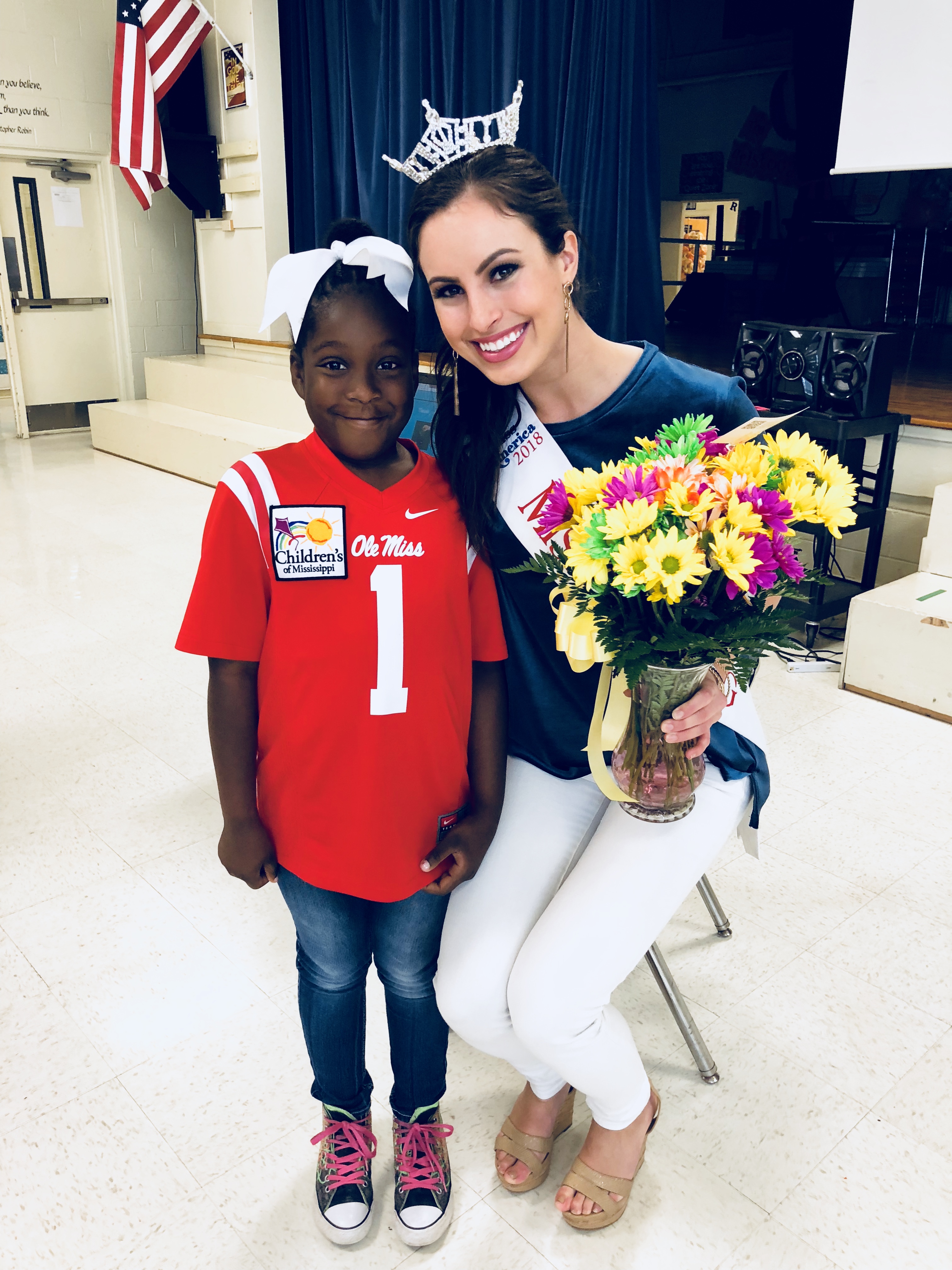 Malia played hooky for the rest of the morning and she went with me and Anna Kate to the Vicksburg National Military Park. We didn't think it was too bad to skip because it was education, and who doesn't love a field trip?! I really enjoyed learning about this historical site, and we had a blast!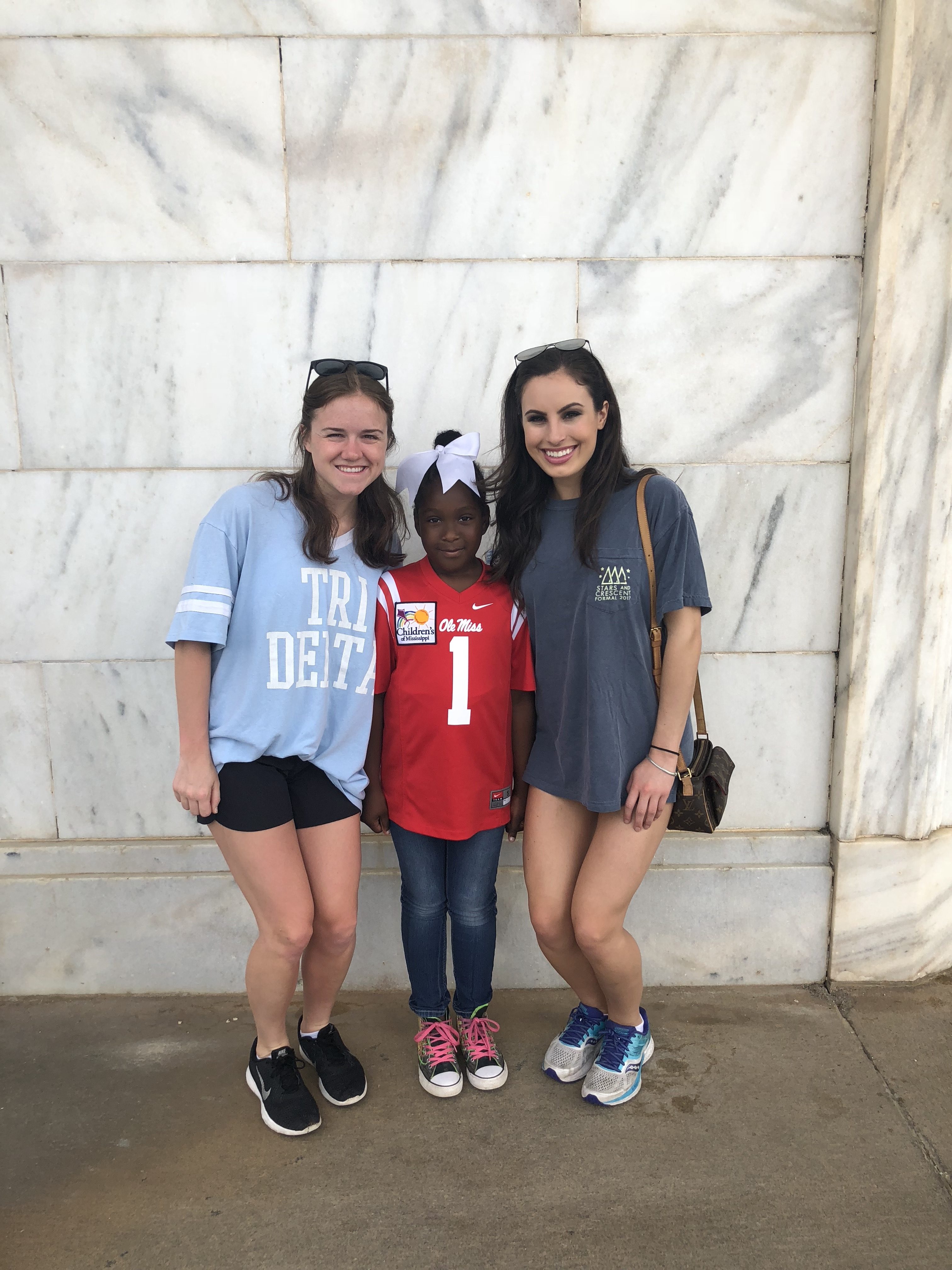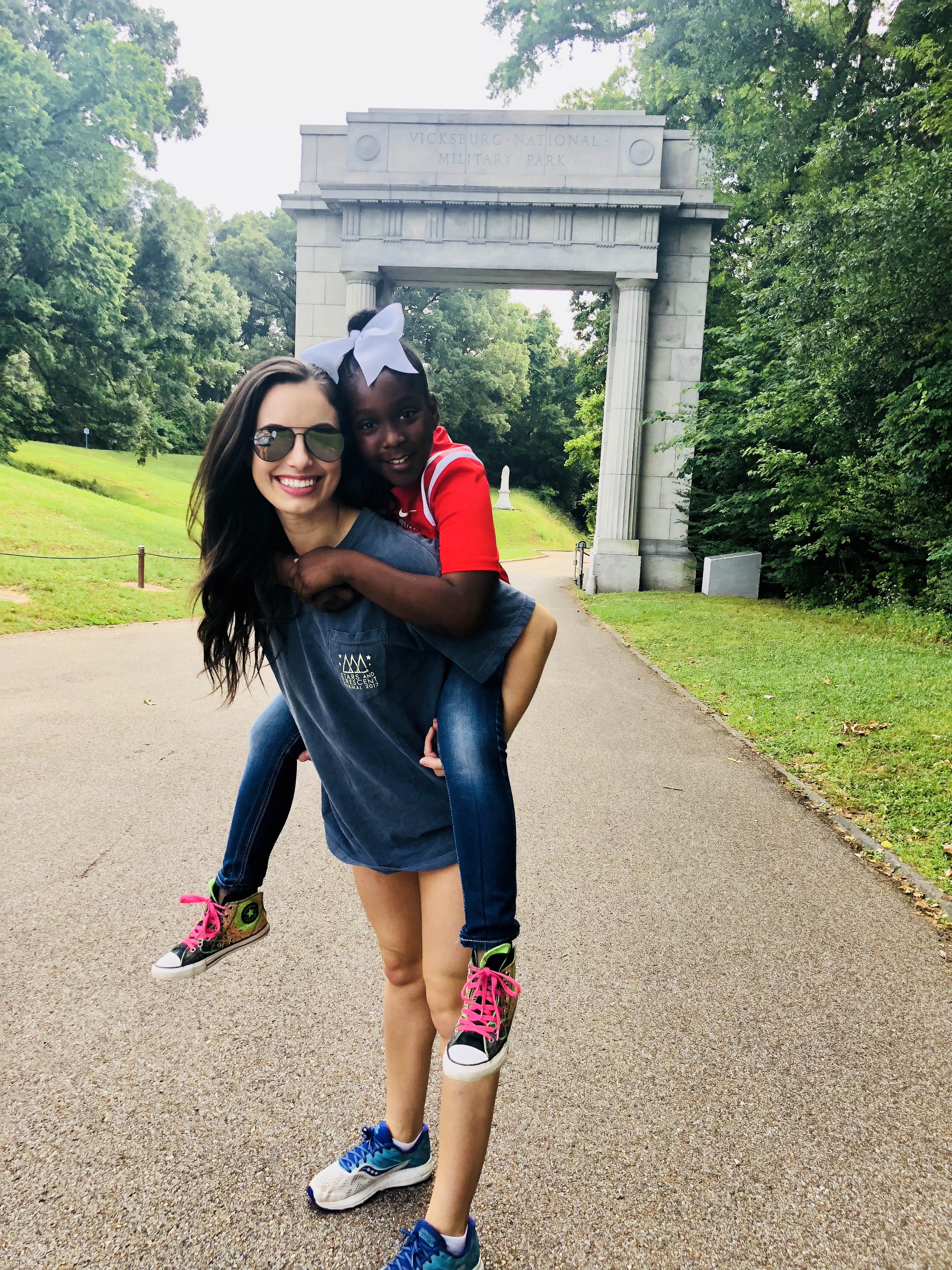 Every visit to Vicksburg makes me more and more thankful for the opportunity to represent this town. The people of the River City are what make being Miss Vicksburg so unbelievably special, and I cannot wait to represent everyone that has loved on me in Miss Mississippi in just a few short weeks!