The philanthropy of my sorority, Tri Delta, is St. Jude Children's Research Hospital located in Memphis, Tennessee. One of the coolest parts about being a DDD at Ole Miss is that we are only a little over an hour away from St. Jude, and because of this, our entire chapter of more than 400 members visits the hospital each year for our Chapter Retreat!
We have the opportunity to tour the facility, and even after three years of visiting, I am always blown away by how incredible it is. The second floor of the hospital as well as the short-term stay facility on the grounds are both sponsored by Tri Delta. It is so humbling seeing where all of the money we work to raise throughout the year goes!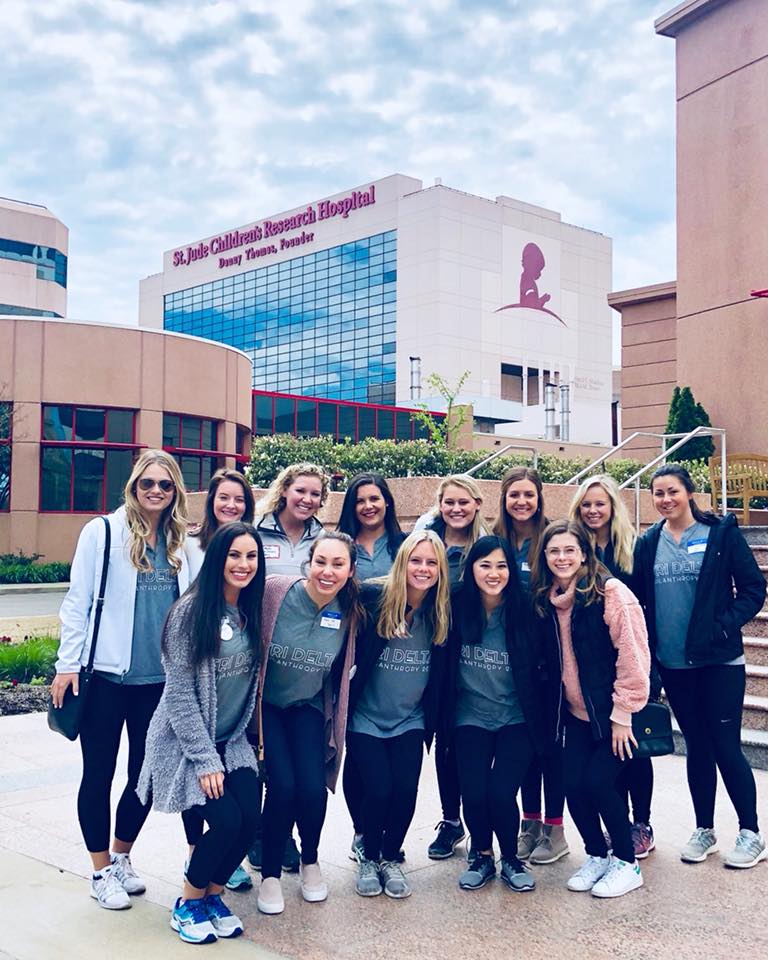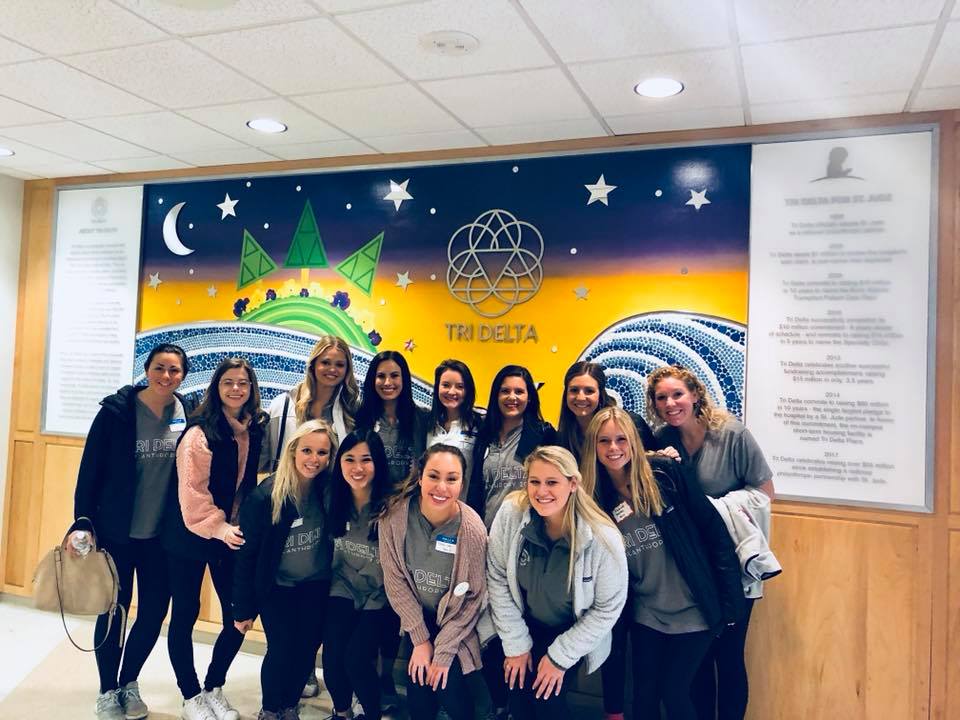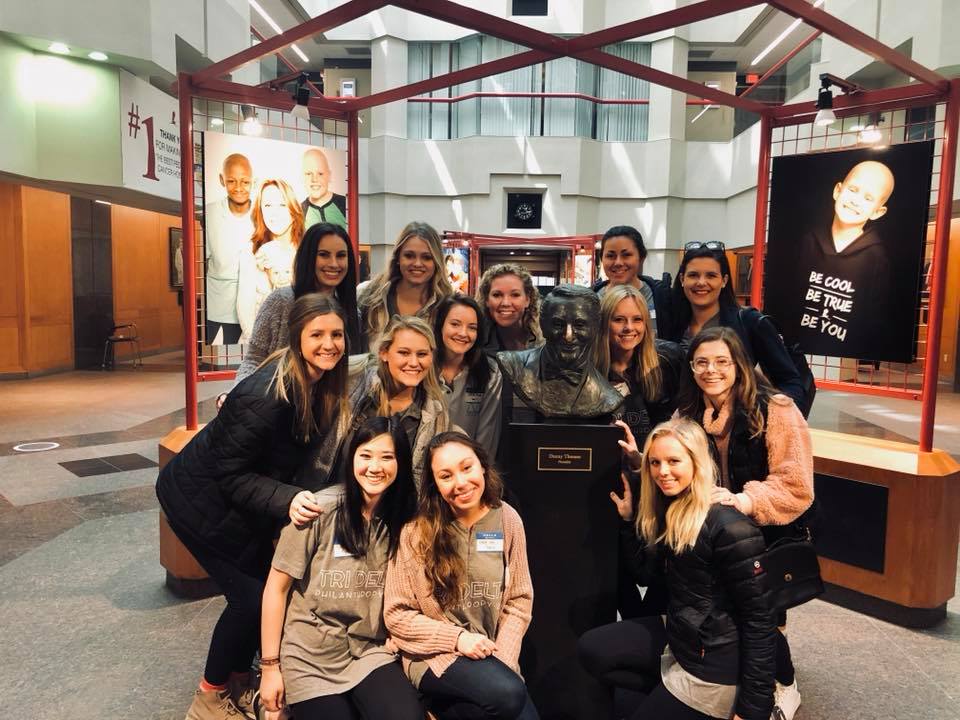 We also participate in our Sincerely Yours campaign while we are at our retreat. This is a letter writing initiative that helps us raise a large portion of our support each year. If you are interested in helping, let me know and I will be happy to share more information on how you can donate.
It takes more than $2,000,000 to operate St. Jude each day, and every penny adds up! Life changing work is happening every day at that incredible hospital, and I am so lucky to be able to support it as a member of Tri Delta!