It is SO hard to believe it has already been a year since I was crowned Ole Miss Most Beautiful 2017. Holding this title is something I had dreamed about since I decided to come to Ole Miss, and it is still hard to believe that it happened.
Little did I know what was to come in the months following my crowning. I'll never forget to moment my phenomenal director Bradley shared with me that a spot had opened up in the 2017 Miss Mississippi pageant and that I was invited to participate in the pageant. I knew that opportunities like didn't just happen and that it was time for me to start competing again a little earlier than I had planned. Getting ready for Miss Mississippi in 2 short months was one of the most challenging yet rewarding things I have ever done, and walking away as one of the Preliminary Swimsuit Winners and the Alpha Non-Finalist Interview Winner was truly surreal.
Thanks to News Watch Ole Miss for the fun interview Wednesday morning to kick of pageant day! Check it out here: News Watch Ole Miss on Parade of Beauties
The 2018 Parade of Beauties was such a special evening, especially because I got to emcee the pageant alongside one of my good friends and our reigning Miss University, Charley Ann Nix. We always have such a fun time together. Thank you to the Student Activities Association for this opportunity!
I was so excited to welcome Asya Branch into the Most Beautiful sisterhood! She will represent the university so well. I can't wait to compete in Vicksburg again with her; she is the reigning Miss Tupelo as well!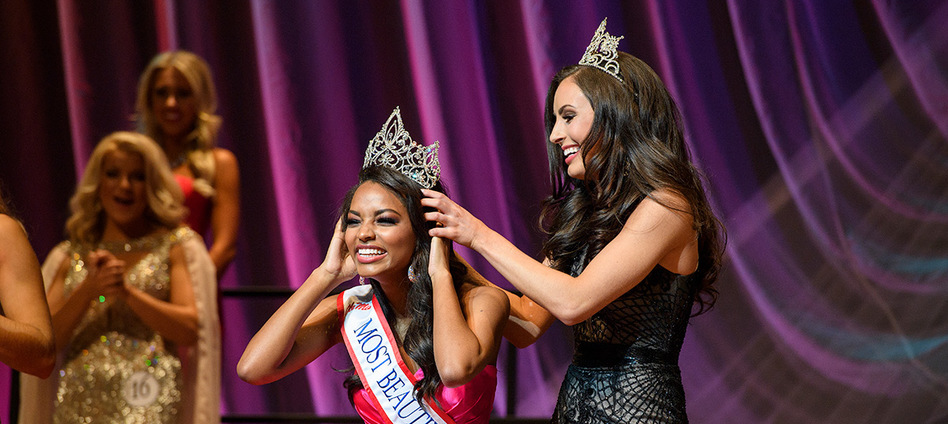 Representing the most beautiful campus in the nation as Most Beautiful and Miss Parade of Beauties was the biggest honor. It is hard to find words to adequately describe my immense appreciation to every sweet soul that pushed me, encouraged me and believed in me over the past year. Parting with this title is oh so bittersweet! More photos to come soon!