It was a crazy busy start to the semester as the Associated Student Body Director of Promotions because Week 2 of classes was ASB Kickoff Week!! I had the great privilege of working alongside the ASB President, Chief of Staff and Deputy Chief of Staff to plan a full week of events for Ole Miss students to get to know their student government better.
Monday was LOU Day (Lafayette/Oxford/University), and students had the chance to find out how they can get connected in service opportunities across the community, express their voices as they registered to vote, learn about the Safe Ride transportation available, and eat pizza and ask Mayor Robyn Tannehill questions. She is leading Oxford so well; I loved getting to visit with her!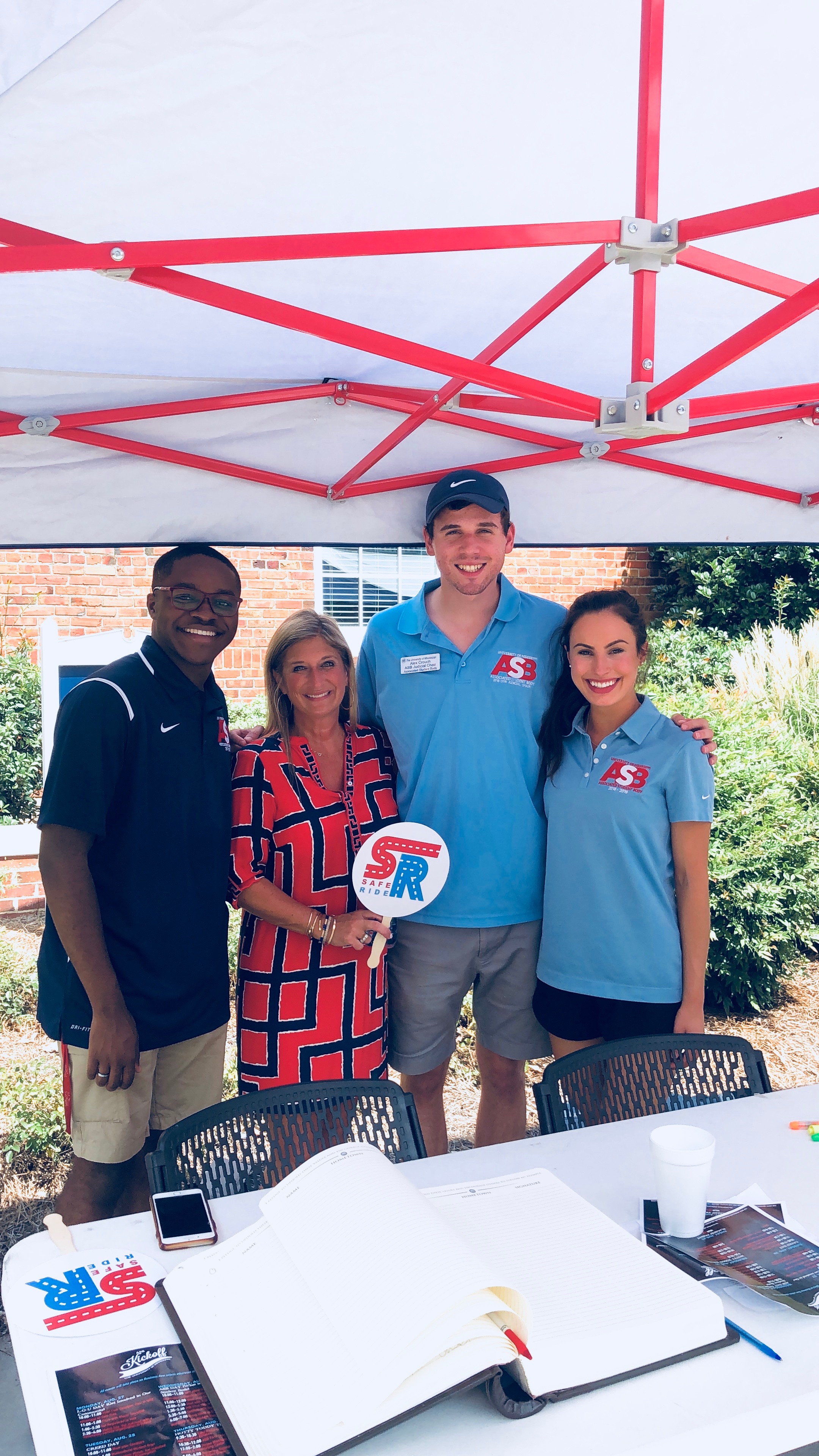 Tuesday was Creed Day! Students signed the creed book pledging to uphold the values of our university creed. They also got plugged in with our Office of Leadership and Advocacy and got to share bucket list ideas with our new students. After the day's events, Athletic Director Ross Bjork shared how he and our athletic programs embody the creed in everything they do. It was so inspiring!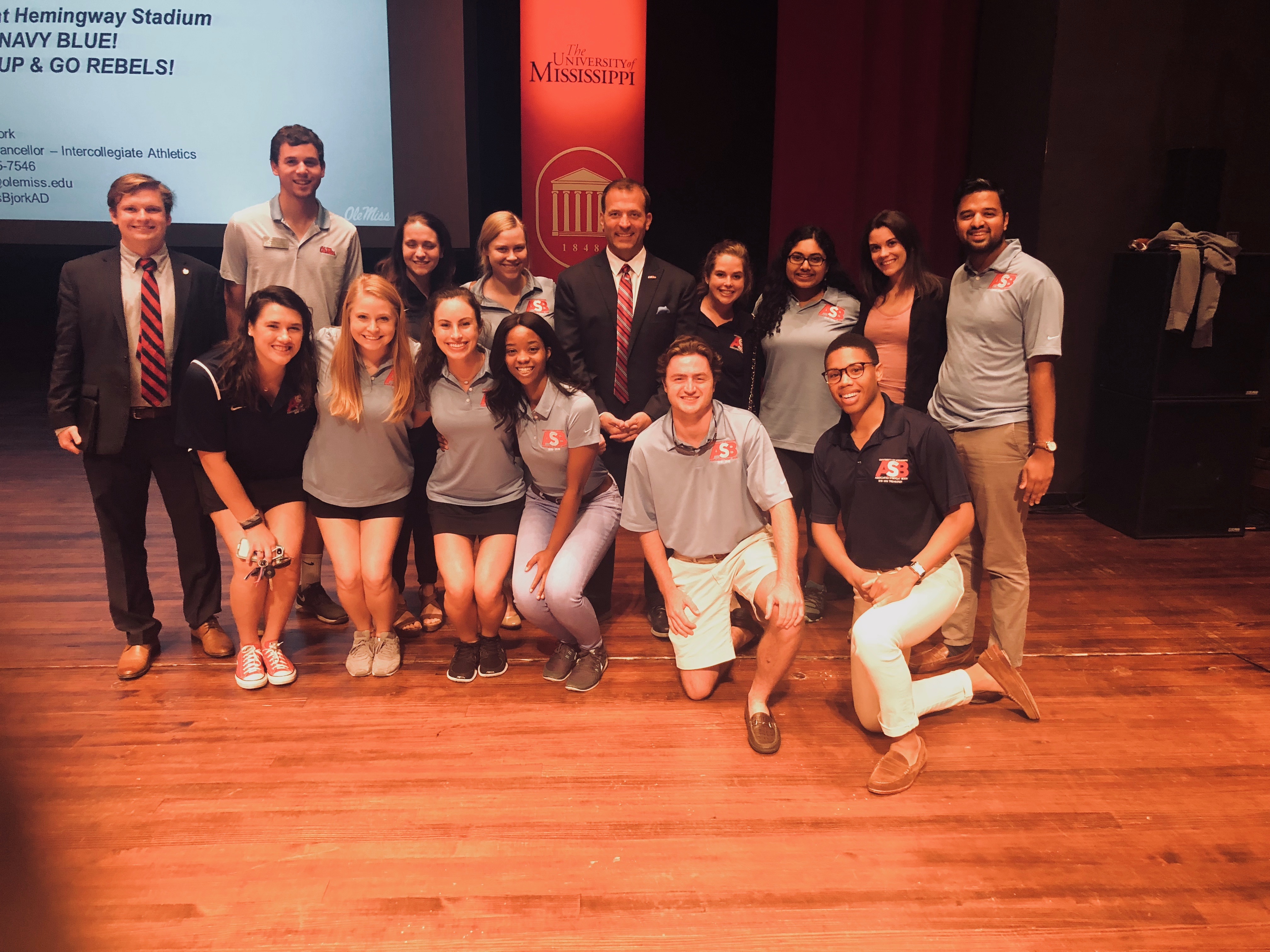 Wednesday was ASB Day, and students got to hear from their Senators, Cabinet members, Chancellor's Standing Committee, and First Year Experience Directors to see what all our student government does. The day ended with cookies with our Chancellor, Jeff Vitter, and Vice Chancellor of Student Affairs, Brandi Hephner Labanc. I loved getting to visit with them about the great initiatives they have started on our campus, what it really means to be a leader and their journeys to careers in higher education. We appreciate all they do for our university so much!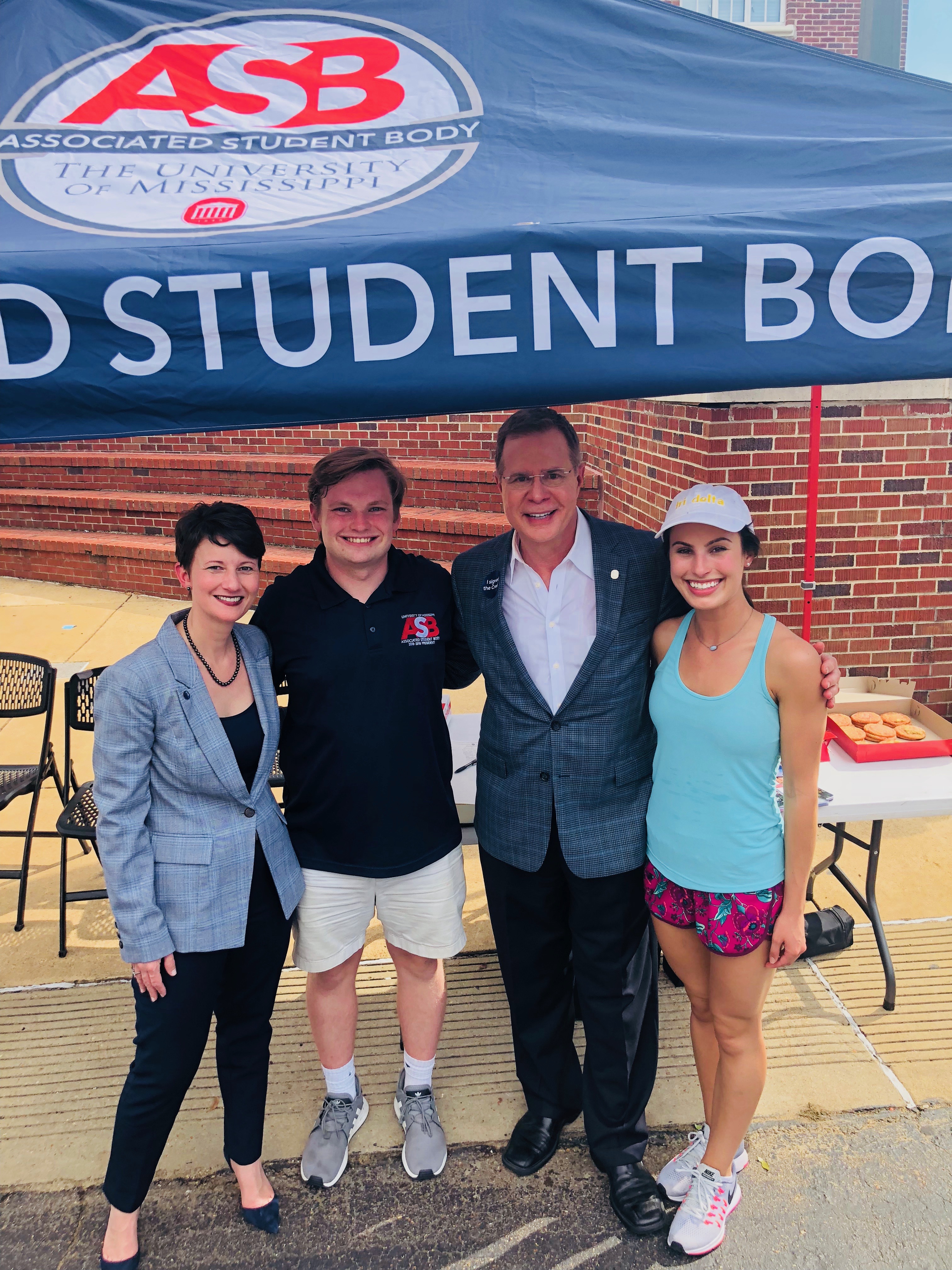 Thursday was Hotty Toddy Thursday, and the day began with Ole Miss Athletes, Tony the Landshark, and the Egg Bowl Trophy! A stress management booth by Active Minds and the Counseling Center and a Recycle Expose by Green Grove wrapped up the day.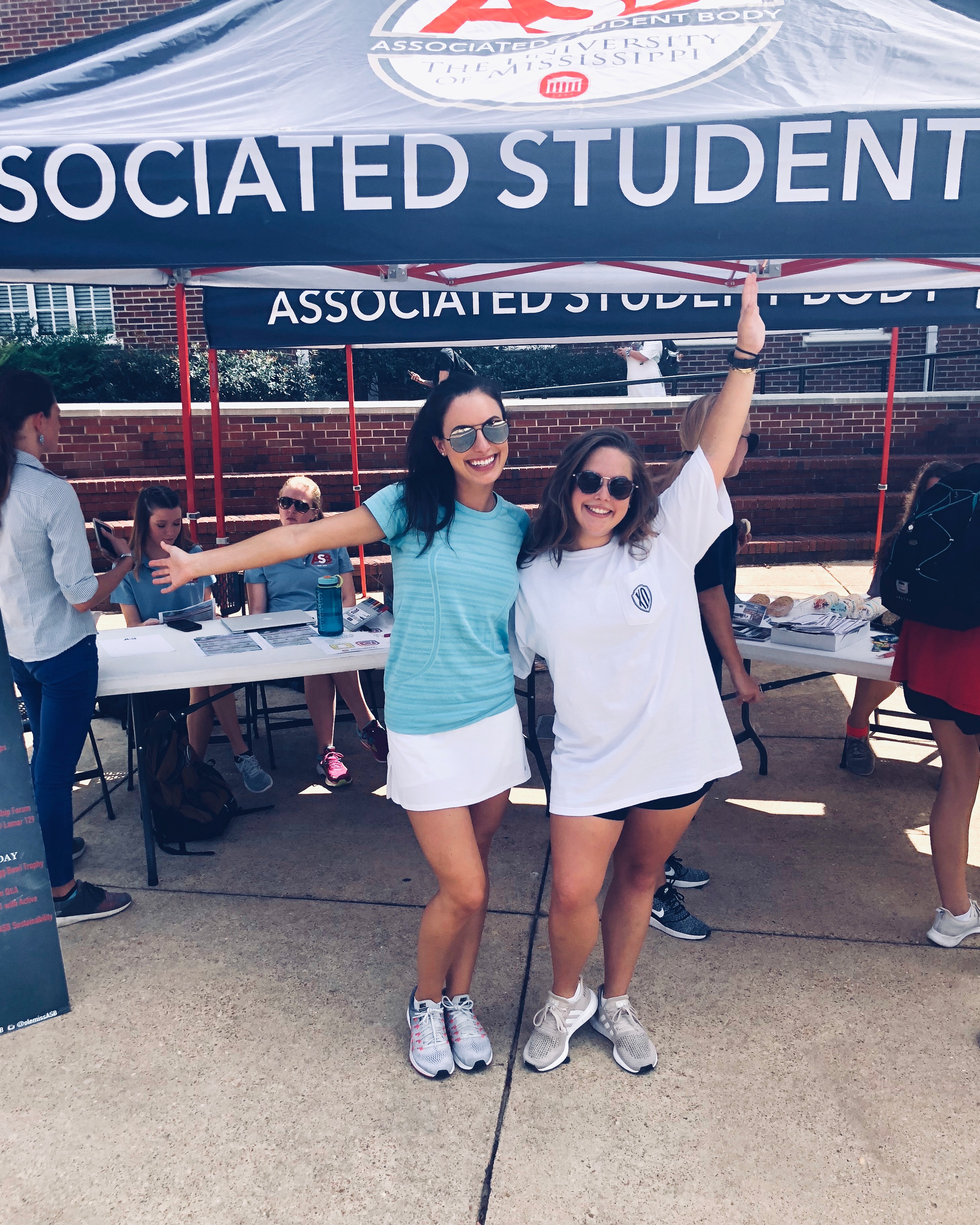 It was so exciting seeing our hard work come to life throughout week! Thank you to everyone that came by to get to know your student government!